Below is a list of all Oban Hotels in Scotland with Websites , Phone Numbers , Images and links to Maps , Top Restaurants and Reviews.
Oban Area Click on Map for Attractions & Mountain Hiking.
Also listed are links to B&Bs , Self Catering and the top Oban Websites.
VS = Visit Scotland Assessed . AA = Automobile Association Assessed . SC = Self Classified
Click on Post-Codes for Reviews, Maps & best Booking Offers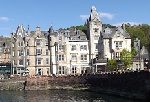 Perle Oban Hotel formerly Caledonian Hotel
SC 4 Star, town centre, Oban's landmark building situated on Station Square with views over the bay of Oban to the hills and islands of Scotland's west coast. Phone number 01631 700 301.
Website . PA34 5RT . Large Image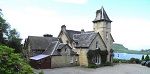 Dungallan House Guest House
VS 5 Star, 0.9 of a mile south of Oban town centre on Gallanach Road. Former Hotel with luxurious breakfast and Whisky and Wine Bar surrounded by stunning views. Phone number 01631 563 799.
Website . Reviews/Offers PA34 4PD
No. 26 By The Sea
SC 4 Star, 0.5 of a mile north of Oban town centre on the Esplanade. Dog friendly accommodation in Oban, the perfect retreat to indulge in luxury, and experience the warm atmosphere of our magnificent seafront hotel. Phone number 01631 705 178.
Website . Reveiws Offers PA34 5AQ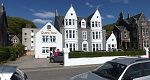 Queens Hotel
SC 4 Star, 0.4 of a mile north of Oban town centre on the Esplanade. Situated on the Esplanade with views across Oban Bay. Excellent restaurant serving traditional meals. Phone number 01631 562 505.
Website . PA34 5AG . Large Image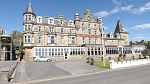 Alexandra Hotel
SC 3 Star, 0.4 of a mile north of Oban town centre on the Corran Esplanade. This hotel is mainly used for coach tours, but can also be booked individually. Phone number 01631 562 381.
Website . PA34 5AA . Large Image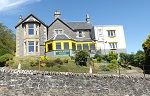 Argyll House Hotel
SC 3 Star, 0.4 of a mile north of Oban town centre on Dunollie Road. Magnificent views from its own grounds overlooking Oban Bay and the Sound of Kerrera. The first hotel seen when driving into Oban, from the North on the A85. Phone number 01631 562 536.
Website . PA34 5JH . Large Image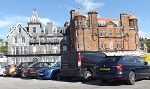 Columba Hotel
VS 3 Star, 0.1 of a mile south of Oban town centre on the Esplanade. A Victorian building home to a wealth of modern facilities, including bars and restaurants that are popular with locals and guests alike. Phone number 01631 562 183.
Website . PA34 5QD . Large Image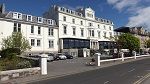 Great Western Hotel
SC 3 Star, 0.4 of a mile north of Oban town centre on the Corran Esplanade. Prime location, right in the centre of the esplanade, a short walk from the shops and harbour. Phone number 01631 563 101.
Website . PA34 5PP . Large Image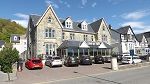 Oban Bay Hotel
SC 4 Star, 0.5 of a mile north of Oban town centre on the Corran Esplanade. Situated on the edge of Oban's esplanade with a sprawling sun lounge the entire length of the hotel. Uninterrupted views of Mull, Kerrera and the Firth of Lorne. Phone number 01631 564 395.
Website . PA34 5AE . Large Image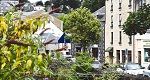 Ranald Hotel
SC 4 Star, 0.2 of a mile south of Oban town centre on Stevenson Street. 17 en-suite guest rooms from Compact, Standard, Grand & Grand Plus!. Phone number 01631 562 887.
Website . Reviews/Offers PA34 5NA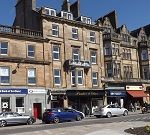 Palace Hotel
SC 3 Star, in the centre of Oban on George Street. Some of the best views of the bay, a traditional Scottish family-run hotel in Oban. Phone number 01631 562 294.
Website . PA34 5SB . Large Image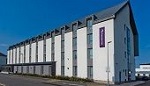 Premier Inn Oban Hotel
SC 3 Star, 0.2 of a mile south of Oban town centre and Train Station on Shore Street. Free limited on-site parking first come, first served basis, power shower and free Wi-Fi. Phone number 0330 135 9041.
Website . Reviews/Offers PA34 4NT
Royal Hotel & Restaurant
AA 3 Star, 0.1 of a mile south of Oban centre on Argyll Square. In the centre of town close to the harbour and ferry terminal, ideal for visiting the West Coast of Scotland as well as the Islands of Mull and Iona. Phone number 01631 563 021.
Website . Reviews/Offers PA34 4BE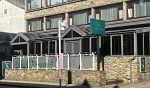 The Scot
SC 3 Star, 0.1 of a mile east of Oban centre on George Street. Family owned Hotel blending contemporary style and local character, with a relaxing lounge & restaurant, free parking for 14 cars. Phone number 01631 562 954.
Website . Reviews/Offers PA34 5NX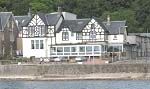 Lancaster Hotel
SC 2 Star, 0.3 of a mile north of Oban town centre on the Corran Esplanade. Small family owned hotel that can accommodate up to fifty people. Phone number 01631 562 587.
Website . Reviews/Offers PA34 5AD

Kelvin Hotel
SC 2 Star, 0.2 of a mile south of Oban town centre on Shore Street. A small Scottish hotel ideally situated in the centre of Oban. Phone number 01631 562 150.
Website . Postcode PA34 4LQ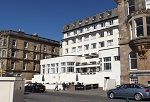 Regent Hotel
SC 2 Star, 0.2 of a mile north of Oban town centre on the Esplanade. Situated on one of the oldest streets in the town with wonderful views over the waterfront, towards Mull and beyond. Phone 01631 562 341.
Website . PA34 5PZ . Large Image
Balmoral Inn
SC 2 Star, 0.1 of a mile east of Oban town centre on Craigard Road. Bar with Rooms, live music some nights. Phone number 01631 569 487.
Reviews/Offers PA34 5NP