A list of Golf Courses that welcome visitors in Argyll Scotland.
Prices listed are only a guide, check the websites for up to date prices and offers.
Many clubs offer discounts for parties and rounds with catering included.
Click on Post-Codes for Maps, Directions and Reviews.
Top Touring Courses: used to host The Open or other Major Tournaments.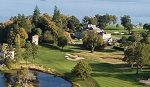 Loch Lomond Golf Club
Parks course 22 miles northwest of Glasgow by Luss. You may need to be on a long waiting list, or know a member to play this course. 7,100 yards par 72. Tel: 01436 655 555. Price guide £- -
Website . G83 8NT
Grade One Courses: almost as good as the Top Touring Courses with excellent facilities.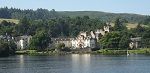 The Carrick
Parks course 20 miles northwest of Glasgow by Balloch. A world class 18 hole golf course along the banks of Loch Lomond, 3 miles north of the town of Balloch, part of the Cameron House Hotel, 7,082 yards par 71. Tel: 01389 310 777. Price guide £75 - £115
Website . G83 8RE . Large Image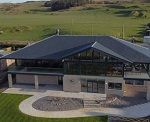 Machrihanish Golf Club
Links course 5 miles west of Campbeltown. An internationally known 18 hole golf course, a 9 hole Ladies course with Ladies clubhouse and 2 large practice areas. 6,225 yards par 71. Price guide about £90 - £120 round. Tel: 01586 810 213.
Website . PA28 6PT
Grade Two Courses: Less formal & less expensive than Grade One Courses, but still excellent courses.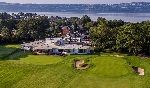 Cardross Golf Club
Parks course 23 miles northwest of Glasgow. Generous fairways and Large deciduous trees and a large clubhouse with excellent catering. Situated 4 miles west of Dumbarton. 5.469 yards par 71. Price guide about £45 - £50 round. Tel: 01389 841 754.
Website . G82 5LB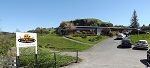 Glencruitten Golf Course
Parks course on the east side of Oban. Glencruitten Golf Course is a James Braid design among the scenic hills of Glencruitten Estate. 4,452 yards par 62. Price guide £30 day. Tel: 01631 562 868.
Website . PA34 4PU . Large Images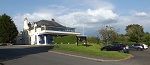 Helensburgh Golf Club
Moorland course 31 miles northwest of Glasgow. A testing, scenic moorland course with many natural hazards and excellent clubhouse and facilities. 6,058 yards par 69. Price guide about £45 - £50 round. Tel: 01436 675 505.
Website . G84 9HZ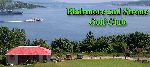 Blairmore and Strone Golf Club
Parks course 40 miles northwest of Glasgow by Dunoon. A Braid designed course with views over Loch Long and the Firth of Clyde, 2112 yards par 31. Price guide about £15 day. Tel: 01369 840 676.
Website . PA23 8TH
Dalmally Golf Club
Parks course 25 miles east of Oban, 67 miles northwest of Glasgow. A peacful nine hole course amongst some of Scotland's most breathtaking scenery. 2,277 yards par 32. Price guide about £20. Tel: 01838 200 619.
Website . PA33 1AE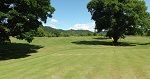 Inveraray Golf Club
Parks course 60 miles northwest of Glasgow on the south side of Inveraray with great views over Loch Fyne. Oened in June 1993. 2,814 yards par par 35. Price guide about £20. Tel: 01499 302 511.
Website . PA32 8TW . Large Image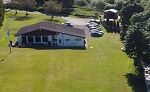 Lochgilphead Golf Club
Parks course 37 miles south of Oban. A scenic 9 hole course in the hills of Mid Argyll. 2,056 yards par 33. Price guide about £15 - £25. Tel: 01546 602 340.
Website . PA31 8LE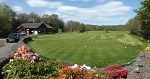 Taynuilt Golf Club
Parks course 12 miles east of Oban at Taynuilt. A challenging 9-hole parkland course with close to the base of Ben Cruachan mountain with stunning views up Loch Etive. 2,255 yards par 32. Price guide about £15 - £20. Tel: 07865 328 145.
Website . PA35 1JH . Large Image