Below is a list of Salmon and Trout Rivers for fishing in Scotland
Many of the best salmon and trout river beats are in large private estates. Some estates offer permits only per day or week, others offer accommodation, either in the Castle / Mansion or on the estates lodges or cottages with a fishing package included. Many of the estates also have lochs for trout fishing.
Click on the PostCodes for Maps and Directions.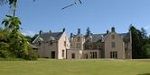 Rivers Cona & Scaddle
Highlands by Fort William. Conaglen Estate offers Salmon and Sea Trout fishing with the guidance of Estate staff available at no additional charge on the Cona and Scaddle rivers, also with a number of stocked brown trout ponds close to Conaglen House. Tel/Fax: 01855 841 321
Website . PH33 7AH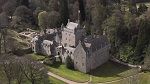 River Findhorn
Highlands by Inverness. Banchor Beat is also known as the Laird's Beat of Cawdor Castle. Itprovides the opportunities to take all classes of salmon from an array of pools and streams. The castles beat starts at a rocky wooded gorge and ends over 20 miles away near Forres. Tel; 01667 404 401
Website . IV12 5RD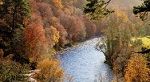 River Findhorn
Highlands by Inverness. At Glenferness Estate there are miles of river walks with salmon fishing, a hill loch with a wooden rowing boat for trout fishing, a studio apartment for tenant's use with stunning views of the river, and a squash court. We also arrange roe stalking and rough shooting. Tel: 01309 651 202.
Website . IV12 5UP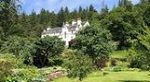 River Findhorn
Highlands by Inverness. Fishing at Logie Estate allows salmon and sea trout fishing on the River Findhorn and brown trout fishing on Lochindorb. The season for salmon and sea trout runs from mid-February to the end of August, brown trout from mid-March to the beginning of October. Tel: 01309 611 300.
Website . IV36 2QN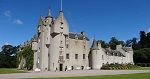 River Spey
Highlands by Inverness. The Ballindalloch Estate beat on the River Spey is the top middle beat on the river. Its two miles of double-bank fishing includes the famous Junction Pool. The Estate also owns six miles of salmon and sea trout fishing on the River Avon. Tel: 01807 500 205.
Website . AB37 9AX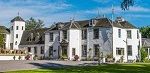 River Dee
Northeast by Aberdeen. One of the top salmon rivers in the world with the fishing season from March 1st to September 30th. The Banchory Lodge hotel and other close by beats can be rented daily or weekly. A ghillie can provide instruction in fly fishing and equipment. Tel: 01330 822 625.
Website . AB31 5HS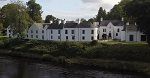 River Dee
Northeast by Aberdeen. Fishing Maryculter House Hotels Beat are can be booked for a Half Day or Full Day, they can also create a package to suite your individual requirements. Tel: 01224 732 124.
Website . AB12 5GB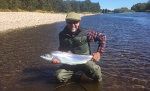 River Dee
Northeast by Aberdeen. Park House has six Beats on the Dee that are some of the finest in Scotland with superb fly water. The north bank is reserved for house guests only and has the services of 2 estate ghillies. Tel: 01330 810 203.
Website . AB31 5AD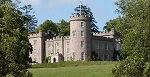 River Don
Northeast by Aberdeen. The river Don at Castle Forbes is halfway between the source of the river and its mouth with about four miles of double bank fishing east of the village of Alford. S easonf February to the end of October. Tel: 01975 562 524.
Website . AB33 8DT
River South Esk
Northeast by Dundee. Airlie Castle estate has beats on one of the top Sea Trout rivers in Scotland with constant improvements being carried out under Andrew Yates, our resident ghillie. Salmon is also available. Tel: 01575 530 387.
Website . DD8 5NG
River South Esk
Northeast by Dundee. The Kinnaird Estate has five miles of double-bank fishing with packages to suit all ability and every pocket. The beats start from 1 mile below Brechin to the Montrose basin. Tel: 01674 810 240.
Website . DD9 6TZ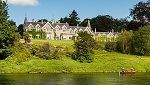 River Tay
Northeast by Dundee. Ballathie Estate is situated on the banks of the River Tay, by the tributary rivers Isla, Ericht and Almond. Major lochs and fisheries are also close by. The River Tay is world-famous for its Atlantic salmon. You can also fish for brown trout, rainbows, pike, perch and grayling. Fishing is from bank or boat, spin or fly. Tel: 01250 883 268.
Website . PH1 4QN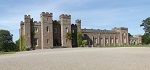 River Tay
Northeast by Dundee. Scone Palace Estate's has almost three miles of the left bank and over a mile of both banks on the River Tay. Most lets are on a weekly basis for parties of up to six rods. The rod fishing season is from 15 January to 15 October, with the best fishing normaly from August onwards. Tel: 01738 552 300.
Website . PH2 6BD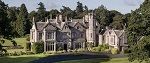 Rivers Tweed & Teviot
Southeast by Kelso. One of the top fishing hotels in Scotland, the Roxburghe hotel has 3 beats on the Roxburghe Estates, 2 on the River Tweed and 2 on the River Teviot. Tel: Tel: 01573 450 331.
Website . TD5 8JZ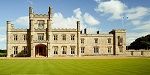 River Girvan
Southwest by Ayr. Blairquhan Estate has five miles of the most attractive stretch on the River Girvan. There are 29 named pools with fishing on both banks except for 3 pools at the downstream end. Tel: 01655 770 239.
Website . KA19 7LY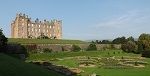 River Nith
Southwest by Dumfries. Drumlanrig Castle Fishings offer 4 beats each about 1 to 2 miles long with many deep pools. The season is from 25 February to 30 November. Tel: 01848 331 555.
Website . DG3 4AQ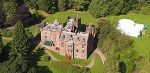 River Nith
Southwest by Dumfries. The beat at Friars Carse Hotel is 2300 meters of bank fishing with a mixture of pools that provide fishing with fly, spinning or worming. Tel: 01387 740 388.
Website . DG2 0SA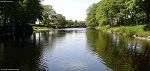 River Stinchar
Southwest 30 miles south of Ayr. There are 10 beats along the Stinchar from Ballantrae to Pinmore. The Knockdolian Estate water is often considered the top salmon & sea trout stretch in Ayrshire. Tel: 01465 881 237.
Website . KA26 0LB
A more in depth guide to river fishing in Scotland with information about how to obtain permits for more beats can be found at the website: fishpal.com