A list of Golf Courses that welcome visitors in the northeast of Scotland.
Prices listed are only a guide, check the websites for up to date prices and offers.
Many clubs offer discounts for parties and rounds with catering included.
Click on Post-Codes for Maps, Directions and Reviews.
Top Touring Courses: used to host The Open or other Major Tournaments.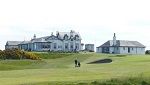 Royal Aberdeen
Links courses north side of Aberdeen. Has been used for major national and international events on the classic Balgownie Links. Subtle changes are regularly made to keep the course interesting and challenging for all golfers. Price guide about Balgownie Links £195 round, Silverburn Course about £70 round. Tel: 01224 702 571.
Website . AB23 8AT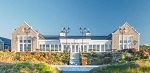 Trump International Golf Links
Links courses 10 miles north of Aberdeen. A modern championship golf course of a classical Scottish links. The course has a Par of 72 with a maximum length of 7400 yards. Price guide about £200 - £250 round. Tel: 01358 743 300.
Website . AB23 8YE
Grade One Courses: almost as good as the Top Touring Courses with excellent facilities, some are used for Open Qualifying.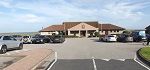 Cruden Bay Golf Club
Links course 23 miles north of Aberdeen at Cruden Bay. Old fashioned links golf at its best, one of the top links courses in Scotland. Price guide about £145 - £160 round, 9 hole course £20 - £40. Tel: 01779 812 285.
Website . AB42 0NN . Images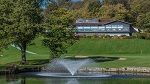 Deeside Golf Club
Parks courses 5 miles southwest of Aberdeen centre. Visitors are welcome at Deeside Golf Club to play the courses or enjoy an Open Competition. Price guide about £100 round Haughton Course, £40 round Blair Course. Tel: 01224 869 457.
Website . AB15 9DL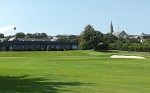 Duff House Royal Golf Club
Parks course 45 miles northwest of Aberdeen by Banff. A flat, well manicured parkland course with little rough. The large Mackenzie two-tiered greens make the course a tough but fair challenge to golfers of all levels. Price guide £70 round. Tel: 01261 812 075.
Website . AB45 3SX . Images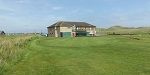 Fraserburgh Golf Club
Links courses 40 miles north of Aberdeen by Frazerburgh town. Founded in 1777 and redesigned by James Braid in 1922, a tough but fair test of golf. The Corbie Course is a Scottish Links built round Corbie Hill. Price guide £40 - £60 round. Tel: 01346 516 616.
Website . AB43 8TL . Image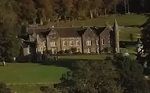 Meldrum House Golf Club
Parks course 18 miles northwest of Aberdeen. A scenic course on the tranquil grounds of historic Meldrum House with picturesque woodland and spectacular water features. Only available for guests staying at the hotel, price about £195 per night / game. Tel: 01651 872 294.
Website . AB51 0AE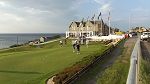 Moray Golf Club
Links courses in Lossiemouth, 69 miles northwest of Aberdeen. The old course is said to be one of the finest links in Scotland, designed by Old Tom Morris with deep revetted bunkers, gorse lined fairways and fast greens. Price guide Old Moray about £95 round, New Moray about £50. Tel: 01343 812 018.
Website . IV31 6QS . Images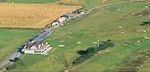 Murcar Links Golf Club
Links courses 5 miles north of Aberdeen centre. A par of 71 with a standard scratch rating of 72. Has been used for the European Challenge Tour's inaugural Scottish Challenge. Price guide about £110 round. Tel: 01224 704 354.
Website . AB23 8BD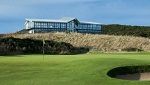 Newburgh on Ythan Golf Club
Links course 13 miles north of Aberdeen. Quality greens, playability regardless to the weather conditions and a magnificent setting. The Paul Lawrie Junior Classic is an annual event at the club. Price guide about £40 - £100 round. Tel: 01358 789 058.
Website . AB41 6BY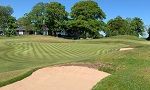 Newmachar Golf Club
Parks courses 9 miles northwest of Aberdeen. The club has hosted the European tour, international events and the Hawkshill Course Opened in September 1990, a 6,700 yard Championship Course. Price guide Hawkshill course about £50 round, Swailend course about £35 round. Tel: 01651 863 002.
Website . AB21 7UU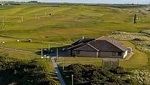 Peterhead Golf Club
Links course 33 miles north of Aberdeen by Peterhead town. Among the dunes and across the links ground is a classic example of a tough Scottish seaside golf course. Price guide £70 - £90 round, 9 hole course £20. Tel: 01779 472 149.
Website . AB42 1LT